Torek, 8. 5. 2012
Dino Lalič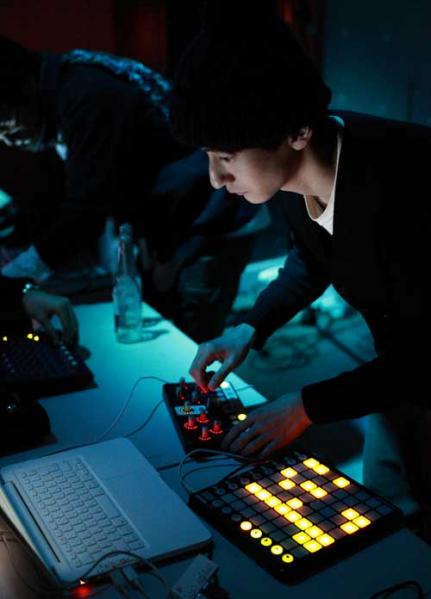 Japonski
BARAMYCIN
Radiu Študent za obletnico podarja enourno poslastico trepetajočih sintlinij in ušesu prijaznih ritmov...


''I MADE THIS MIX TO HELP YOUR MIND TRAVEL''

Short interview with BARAMYCIN, May 2012






For our listeners, which might not be familiar with your work - who are you, where do you come from and what do you do?

I am Baramycin, I am a sound creator from Japan. I was born in Kanagawa, and I usually work as a librarian.

What are your musical influences?

The Flaming Lips, Super Furry Animals, Boredoms... They radiate much energy, but still they hide some sadness in their songs.

Listening to your music, it seems you have been developing a style that draws from many, many different musical genres.
I just listen to the music and try to capture the right moment; when I do, I continue producing in that vein. It's my technique for collection and accumulation. I'd like my sound pieces to inflate and create a landscape - if that happens, then it works very well.

What equipment do you use for producing?

Roland R-09(recorder), KORG K49, Ableton Live.

Can you tell us something about the musical environment you work in? Do you belong to a certain scene?

It's a difficult question ... I think that sort of a scene is not materialized in Japan at the moment.

You have prepared a mix for Radio Student. Can you tell us something about the idea behind the mix?

This mix is compiled of tracks from Everywhere EP and also old and new unpublished tracks. I made this mix to help your mind travel. Enjoy it.



More info at:


Soundcloud


Baramycin's Free EP


Twitter


YouTube





*DOWNLOAD MIX* 




Praznični DJ Afterparty pripravil Dino Lalić.
Komentarji
komentiraj >>