Petek, 10. 2. 2012
Dino Lalič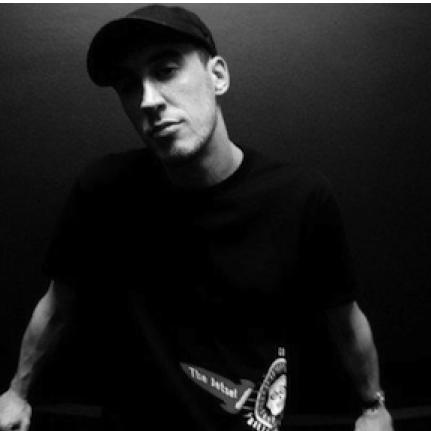 O popolnem beatu, umetnosti DJ-anja in dubstep enklavah se pred njegovim nastopom v Klubu K4 pogovarjamo z varovancem založbe Black Box in enim najbolj verodostojnih dubstep producentov - Sevenom!
*

V pisni različici:

For our listeners, which might not be familiar with your work - who are you, where do you come from and what do you do?
My name is Seven. I come from London, England and I am a DJ and recording artist at Black Box Records UK.
What are your musical influences?
I like a lot of different types of music. DNB, Electro, House Hip Hop and Band music. But I wouldn't say any of them directly influence the music I make, but i guess the vibe of the music I listen before I go into the studio sometimes might play an influence on my initial approach to what I'm going to work on.
At first, you had been producing a lot of DNB. Did DNB start to bore you personally or was it the direction the scene was pushing at the time that made you consider making dubstep?
I didn't get bored with DNB, but I found producing it had become to formulated and I wasn't having as much fun making it like I used to. But making dubstep was refreshing and with that a lot more fun to make, I didn't have rules and boundaries or a label expecting a certain thing. So I just had that creative freedom I was missing in DNB and never looked back, really.
After years of producing and playing dubstep, do you ever feel it has become formulaic and predictable? What are the labels and artists that keep injecting the originality into the music?
I think dubstep is the most unpredictable unformulated music on the market today. Everyone seems to have their own opinion of what it really is, with subcategories, styles and offshoots, it's ever growing. I think the UK is the original dubstep sound, but if you ask most kids in America what dubstep is and you will probably hear the name Skrillex and if you asked them what DMZ or who DJ Youngsta is, then they will probably look at you with a blank expression. Everyone from Korn to Justin Bieber wants to make dubstep now. Through adaptive variations of its original form, it's become a global phenomenon. Artists like Mala, J:Kenzo, Biome, Icicle, Distance and of course DJ Madd, too are really making good music and representing dubstep at its finest.

You come from London. How has the musical landscape in your city changed since '06?
It's been astonishing. I have seen it go from underground hidden away music, to hearing it played everywhere. If I had to pick a mecca for dubstep nights, then of course it would be FWD at Plastic People. It's the originator and forefront of dubstep nights and is still representing as the go to place for in the know dubsteppers.
Listening to your mix for J'aime Le Dubstep website, it seems you have carved a specific style within dubstep.
The mix for J'aime was me representing my sound and my peers. I think we have a forward-thinking approach to music and it's ever growing. I wanted to play a deep selection showcasing mostly Black Box Records back catalog of tunes.

A lot of DJs and producers - even amongst the originators of the form - have started using CDJs and digital ways of mixing. Are you still playing vinyl?
I use Serato, but with turntables. It allows me to have all of my tunes in my collection with me overtime I DJ. It saves me checking in another bag at the airport too, less weight to travel with and providing you are playing mastered audio. It also sounds better, too. I used to spend fortunes on dubplates, but I just saw it as an inconvenience compared to using Serato. I can finish a track before leaving to go to a club and DJ; and play the track that night. I can then decide if the mixdown is right and finished. Spending money on dubs wasn't helping with that situation, because the mastering engineer who is making the dubs would correct the problems and then you don't know about them because you never got to hear them for yourself. So a mix could be better, if you play it yourself and work out what's wrong.
What equipment do you use for producing?
I use an Apple Mac Pro with Logic Pro Studio 9. I have a Moog Little Phatty analog synth and a Virus TI synth. UAD2 and various plugins. My studio is my lab and I spend most of my days in here when I'm in the UK.
You have an album prepared for 2012, can you tell us something more about it?
Yes, it's my debut album. It's called Evolution and is due for release at the end of April on Black Box records. It's gonna be a 12-track album, consisting of a 12'' single release from the album, a triple pack of vinyl and full CD release and digital downloadable formats. I cover the whole spectrum of what my music is about and it's literally evolves from deep and dark, euphoric and anthemic dance floor smashers. I think it's the definitive collection of my music. A must buy if you like my previous works.
What do you do in your spare time?
Eat and sleep, haha.


Seven bo nastopil danes, v Klubu K4. Njegov promo mix lahko slišite v DJ Seansi.


RŠ intervju pripravil Dino Lalić.
Komentarji
komentiraj >>